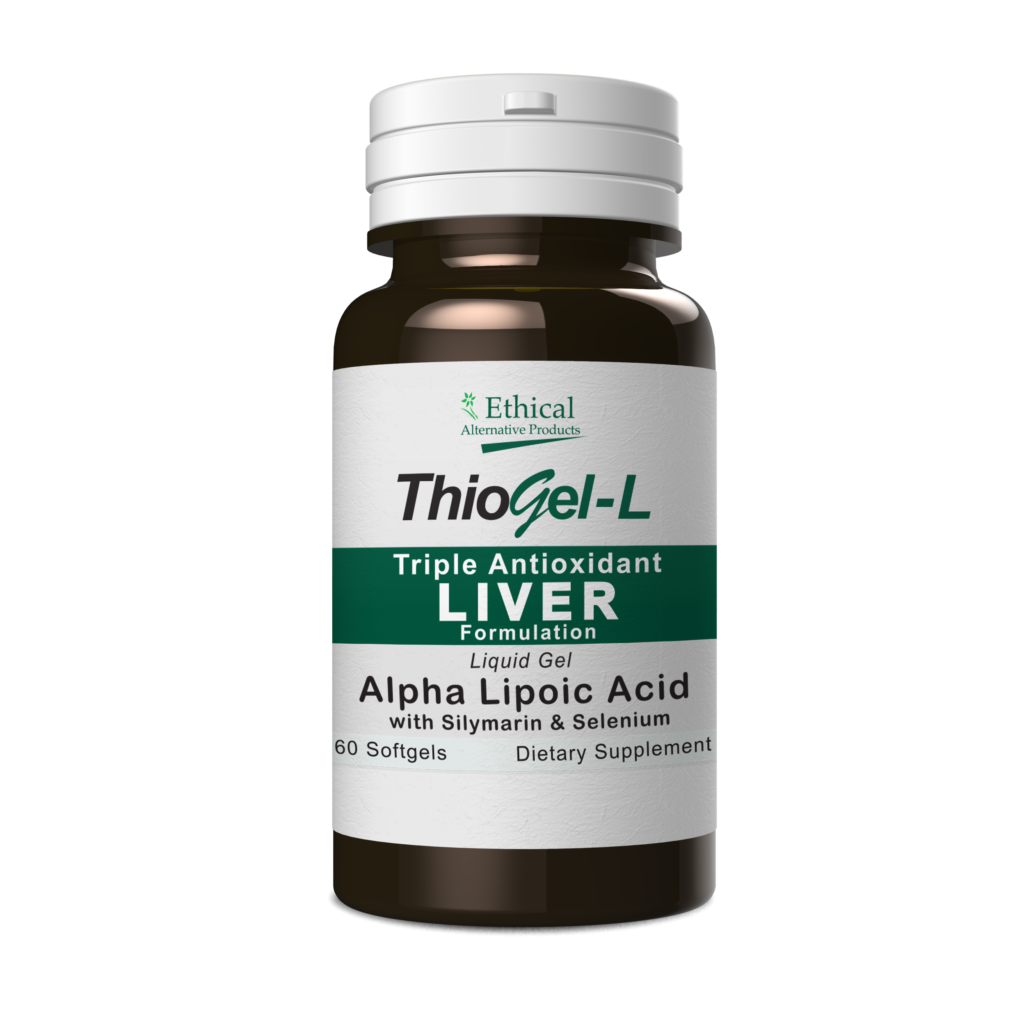 THIOGEL-L
Triple Antioxidant Liver Formulation
Add to cart:
Every Subscription includes
First Bottle for Free
Reviews
"I have been taking ThioGel religiously for two years. I started taking ThioGel when I had an ulcer on my big toe as a result of diabetes. I lost part of that toe and faced the seriousness of my neuropathy. I was recommended to start taking alpha lipoic acid due to its beneficial effects on diabetic neuropathy. ThioGel is a great alpha lipoic acid product which I will continue to take daily. Considering the seriousness of my condition, it's nice to have a supplement product that I can trust". Phil M. – Ridgewood NJ
Benefits
ThioGel-L is a triple antioxidant liver formulation, containing solubilized alpha lipoic acid, silymarin, and selenium.
The active ingredients in ThioGel-L provide a powerful combination of clinically-proven substances that benefit from overlapping antioxidant properties and additional complementary biological properties.
Alpha lipoic acid is a powerful free radical scavenger that protects liver cells from lipid peroxidation and also stimulates normal liver growth. Silymarin provides antioxidant protection, favorably alters cell membrane permeability, and enhances protein synthesis to facilitate liver cell regeneration.
Selenium is a powerful antioxidant that also helps to increase glutathione levels, and has been implicated in alteration of viral replication.